Giant/Balloon Strategy
Edit
Army composition:
30 archers (CC Kill Squad and clean up)
10 wall breakers
rest giants
cc: max lvl balloons
Lightning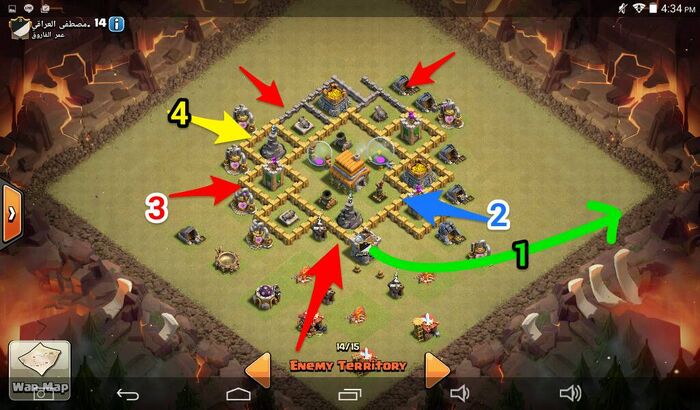 Lure out and kill CC troops in the designated area, use lighting if needed
Deploy giants quickly against the designated defense, use one to check for traps and try to keep at least 4 giants back. Use wall breakers (all of them) behind giants in between mortar shots.
Deploy against designated defenses, starting with the one at the CC deployment (next step). Work around the base slowly as the CC balloons work through the base but try to stay ahead of the balloons.
Deploy CC against the wizard tower, try to be on the side of the archer tower hoping it will go to the archer tower next
use any archers left over from step 1 to clean up after defenses are destroyed
Ad blocker interference detected!
Wikia is a free-to-use site that makes money from advertising. We have a modified experience for viewers using ad blockers

Wikia is not accessible if you've made further modifications. Remove the custom ad blocker rule(s) and the page will load as expected.